"Endangered Blonde" series:
The Endangered Blonde series was inspired by an article I read on the internet. Apparently there was a German study that was reported in the bbc news about the possibility of blondes becoming extinct within the next 200 years. It was stated that there were too few people carrying the blonde gene for blondes to last more than 200 years, thereby blondes would become extinct.
This got me thinking....maybe I should do my small part as an artist to "preserve" the blondes by painting them...
You can find the article on "extinct blondes" here.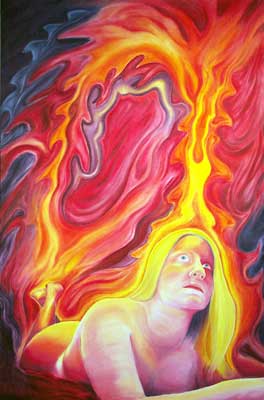 "Evolutions"
From "Endangered Blonde" series
24" x 36" oil and acrylic on canvas
usd $2000
Contact me for more purchase info
Click a pic below for detail: